Trees are an important part of our livelihood; they give us shade, additional privacy, improve clean air circulation, and even enhance the aesthetic appeal of our homes or properties. However, you must regularly take good care of trees to maintain their good health and look.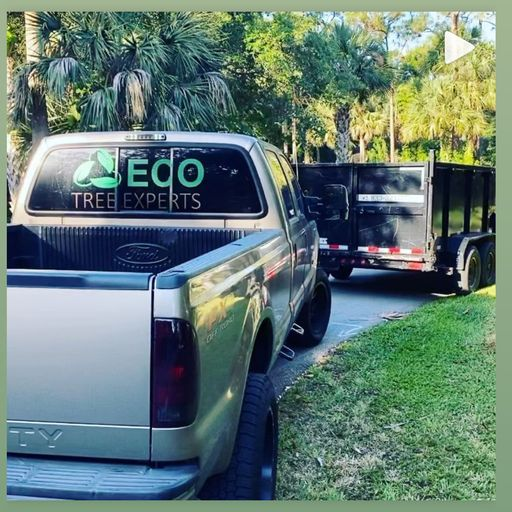 Dead or overhanging tree branches can decay and pose a danger to people, vehicles, your home, and other items within the property. Dead trees can also pose a threat to home residents because they can easily catch fire.
Unless you have a working knowledge and experience of tree trimming services, you should consider hiring tree service experts with certified arborists.
Dealing with dead trees or large limbs can be very dangerous, and experienced professionals will safely do the job and protect your house and the people on your property. This is because tree experts have the right experience and equipment to ensure maximum safety while providing tree services.
Below are 7 major points to consider when picking a tree professional.
What to Consider when Choosing a Tree Service
Level Of Expertise In Tree Services
You should look for a tree services provider or business that values their customers' satisfaction. Experienced and certified arborists will do exceptionally detailed and quality tree services. You can check their past projects and what their clients are saying. A good tree service business has many positive reviews.
Check Employees Credentials To Determine Competence
Checking employees' credentials will enable you to know their competence level and qualification. You will want to hire tree professionals who are knowledgeable and know what they are doing. You can give work to people pretending to be tree professionals, yet they don't understand anything more than the basic knowledge like watering plants.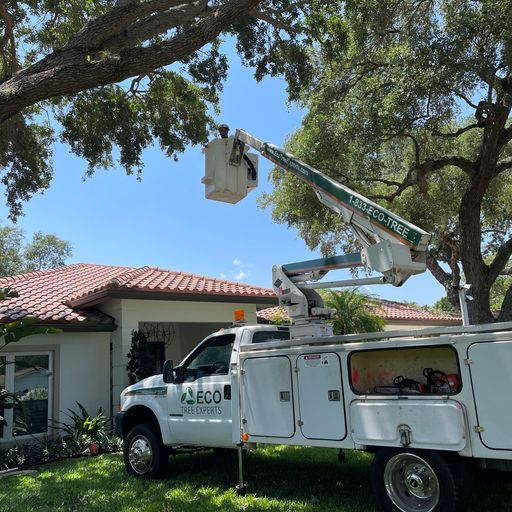 Working with a team of trained and experienced tree service professionals will enable you to get quality work. Certified arborists will use safe and quality practices in their tree trimming and other related services to observe proper plant health care.
Experience Or Tenure On The Service Field
You must consider a tree service business with several years in the work field. You will not want to hire people who are training while working on your tree. It would help if you asked how long they have been in the tree services business.
If they have been in the field for years, the chances are that they have done the same job many times and they have good knowledge about trees. Working with experienced tree services providers will ensure the work is professional, safe, and quality.
Equipment
You should not hesitate to ask tree removal businesses about the kind of equipment they use. Inquire if they have cranes for usage in bigger jobs. You must hire a tree service company with the right equipment to do the job more effectively and with maximum safety measures.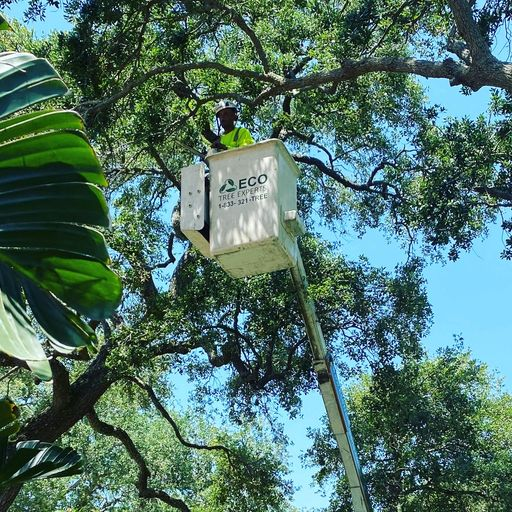 You should know the kind of tree work you need and then factor it into your decision when hiring experienced professionals. For instance, you will not want to hire a business without a stump grinder if you want to get rid of the stumps.
Insurance
Find out the type of insurance the tree service companies have and look for the proper liability coverage. Pick the ones that cover workers by way of compensation and damage costs in case of an accident in your house. You will not want to pay for injuries sustained by employees during tree removal or trimming work in your yard. It also protects you against being sued for injuries that might happen while working on your trees.
License
Ask to see the license and check if tree removal requirements in Florida are met. You should avoid working with people who are operating illegally. Ascertaining that a tree services company is operating legally can save you a lot of things, including time if there is a lawsuit and you have to appear as a witness.
Safety
Check whether the tree removal company holds rigorous safety standards as one of its top priority measures. All tree services providers are required by law to comply with all OSHA or Occupational Safety and Health Administration.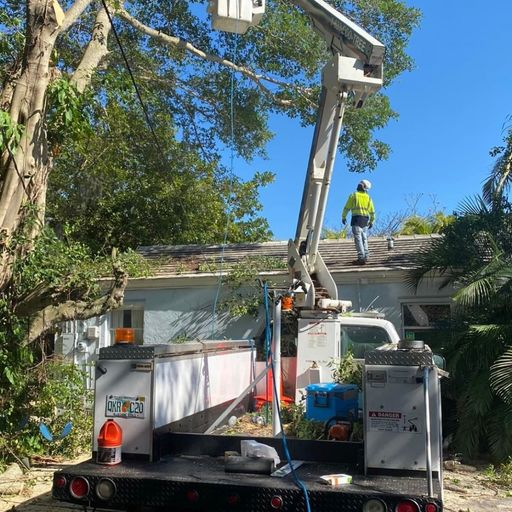 One of OSHA's rules is to ensure all employees are given protective gear while working. Check whether this safety measure is being followed and avoid tree trimming and removal service providers who do not adhere to this simple rule.
Also, consider checking whether they are a member of the Tree Care Industry Association, this means they are respectful to the set safety standards in tree care services.
Other Factors To Consider In A Professional Tree Removal Company
Location
You will want to work with a tree service professional business within close range of your home or state. You might need regular tree services, and you should never have to consider or plan for the time taken to reach your house. Also, remember always to make early bookings because most good tree professionals have tight schedules.
Estimate
Ask for a free estimate for the tree job you need to get, and if the company does not want to provide it, you should avoid their services.
Any tree service company should be free to provide a detailed estimate unless their top priority is to squeeze money out of their client's pockets. This will enable you to avoid surprise extra charges for the tree work in your yard.
Reputation
Determine whether your tree removal company of choice has a good reputation. Check online, website reviews, and if possible, find out what their past clients in your area say about their services. You can also hear whether they are careless or careful.
Customer Services
How the tree services professionals of a company communicate to you is also an important factor. Are they answering your questions well? Are they picking your calls when you need to talk to them? Are they respectful? You should check for these issues to have a company that you will enjoy getting their tree services.
Why Choose Our Tree Care Services?
At ECO Tree Experts, we have a great wealth of experience in serving the residents of the West Palm Beach, FL, area. We are friendly, and our customer service is excellent. We will answer all your questions about trees truthfully and in detail.
Our certified arborists are keen on focusing on each tree to ensure the quality of service. Our charges are fair and affordable whether you are looking for tree trimming or removal services.
Contact us today and let our experienced professionals provide you with quality tree services. We will work on your trees within the shortest time possible while also maintaining top quality and professionalism.